JTjarks
This user hasn't shared any biographical information
Posts by JTjarks
The first week of the season saw the new-look Heat facing their two primary challengers in the East. On opening night, they fizzled against the Boston Celtics. Three days later, a more cohesive looking group crushed the Orlando Magic by 26 points.
While the season, and this team, is still young, playing two of the league's best teams does give a glimpse into the strength and weaknesses of the most talked about team in the recent history of the NBA:
Strengths: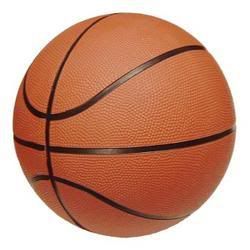 Shot-creating: The Heat have the best penetrators in the league at the 2, 3 and 4 positions. James, Wade and Bosh all have the quickness and ball-handling ability to get right to the rim, one of the most valuable offensive skills in the NBA.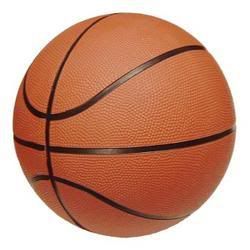 Team defense: The Heat's Big Three are also some of the fastest and longest players at their positions too. Their wingspans: Wade (6'11), James (7'0) and Bosh (7'3). All have averaged around a block a game over their career, which is particularly impressive from Wade at the shooting guard position. When those three are active defensively, they shrink the court which makes it a lot easier for them to double and recover. Against two of the top offenses in the NBA, they gave up 70 and 88 points.

What's really impressive about this is how long each of their arms are.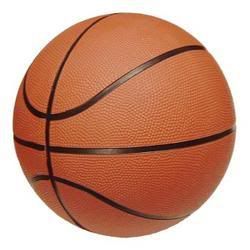 Pick and roll offense: James, at 6'9, might be the most effective P/R player in basketball. Swarming the pick is pointless because he can see over the top of the double-team and deliver the correct pass in the 3-on-4 situation. Play off the screen and now he has a driving lane at the basket. Wade, with his ability to hit outside shots and split a double team, is very effective as well.
Weaknesses: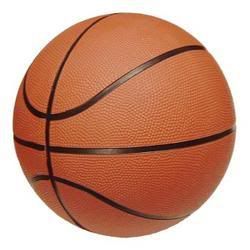 The other two starters: Miami is effectively playing 3-on-5 with their starting line-up. Carlos Arroyo, who averaged only one three-point attempt a game over his career and no longer has the same foot-speed to attack the basket, is taking up space on the floor. Joel Anthony, somehow, is worse. The Celtics literally ignored his presence on the court offensively. Anthony showed absolutely no willingness to exploit the fact that he was not being defended, looking to shovel the ball out of his hands as quickly as he got it. The Heat can get away with one offensive non-threat, but playing two against a defense like Boston's is asking too much.

Joel Anthony's shooting motion at the free-throw line.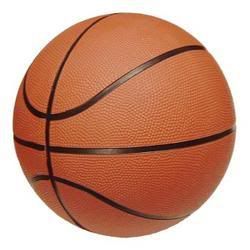 Defense at the point: None of the Heat's current options at the 1 (Chalmers, House or Arroyo) has the foot-speed to stay with the new breed of lightning-fast point guards. Rajon Rondo was able to go wherever he wanted on the court. This should be especially concerning to the Orlando Magic because Jameer Nelson couldn't take advantage of this mismatch at all. His lack of height (generously listed at 6'0) and wingspan (alligator arms — 6'2 wingspan) makes it easy to double him on the pick and roll, the staple of Orlando's offense, and block his passing lanes.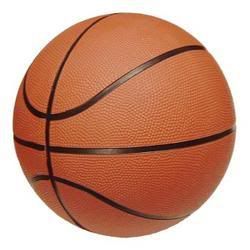 The center position: None of the Heat's three centers can defend the low post. Anthony and Haslem are too small while Ilgauskas doesn't have the strength or athletic ability.
Where they go from here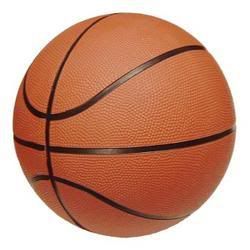 Their strongest line-up is the Big Three + the currently injured Mike Miller and Udonis Haslem. This pairs their shot-creators with two jump shooters the defense has to respect. Defensively, it puts Wade at the point guard spot, in the same way that Kobe made up for Derek Fisher's lack of foot-speed by guarding Russell Westbrook and Rajon Rondo in the playoffs.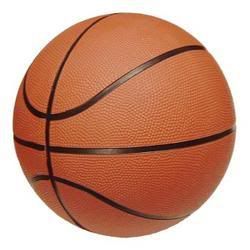 The only real weakness in that line-up is defending the low post. The only answer they had for Dwight Howard, who had 19 points in the first half, was getting him in foul trouble by attacking the basket. Around the league, there are several defensively-oriented centers who can't get minutes because of their lack of offensive ability, which wouldn't be an issue in Miami. Someone like Charlotte's DeSagana Diop, who performed a similar role for the '06 Mavs in their run to the Finals, could be had for a song.

At some point in the playoffs, they are going to need 6-8 minutes of solid post defense, which Diop has provided before.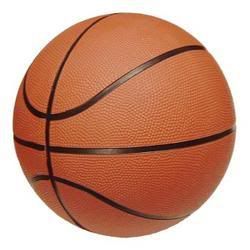 Replace Arroyo with Mario Chalmers in the rotation. Arroyo's most valuable with the ball in his hands, which is a pretty silly idea considering the Heat's other starters. If their other guard is just going to be spotting up on the perimeter anyway, Chalmers, a 34.6% career 3-point shooter, would be a much better fit.
Miami has the talent to win a championship, but they are going to have to win it unconventionally. The only play they will need on offense is the pick and roll, especially when it involves some combination of the Big Three.
Against the Celtics, Miami resorted to isolations when their offense was stagnating. LeBron and Bosh left their previous teams because they didn't have enough help, there's no need to make their new teammates bystanders. A pick and roll keeps more players involved in the offense and prevents them from dribbling the ball into the ground.
Taking the ball to the heart of the defense and drawing fouls will be crucial for the Heat. All the Big Three have to settle for fade-away jumpers; staying aggressive offensively is their best defense against low-post scorers.
Give them a defensive-minded center like Diop, or even Grizzlies bust Hasheem Thabeet, and there would be no stopping them. But their one hole at front gives hope to Orlando, Boston and LA.
For more, check out the FanTake Blog: Get Buckets.

The war to be a legend has just begun
The best player on the defending champions is usually seen as the best player in basketball – from Bird and Magic in the 80's to Jordan in the 90's, with Hakeem sneaking in for a brief stretch during Jordan's baseball hiatus.
After MJ's second retirement, Phil Jackson moved to LA and started a new dynasty. A love-able giant became the face of the NBA, a 350+ lb. force of nature with a combination of size, athletic ability and skill unseen since the days of Wilt Chamberlain.
The Lakers won three straight championships, with Shaq playing the role of Mufasa in the Lion King, ruling the league with a series of unstoppable post moves. But underneath, all was not well. Little brother wanted a shot at the throne.
The character of Scar lived in his big brother's shadow at the start of the movie. And from his point of view, it was a terribly unjust situation. He was the smart brother – "born with the lion's share of the brains in the family" – yet he had to cower before Mufasa's brute strength.
Even worse, with the birth of Simba, Mufasa's son, he was no longer in line for succession to the throne. His nephew jumped him, not for anything he had done, but simply through genetics.
Such is life in an undemocratic system.

Little brother gets the upper hand
Kobe Bryant has yearned to claim the throne of best player in the NBA since he entered the league. He grew up watching Michael Jordan, aping his mannerisms and marketing himself as a competitor with the same killer instinct.
So he worked and worked and worked. No player has gotten more out of his physical talent than Kobe. He's certainly not the only athletic 6'6 shooting guard to enter the NBA in the last fifteen years. But comparable players like Vince Carter lacked his work ethic, his determination and his drive.
Everything someone with a slight 6'6 frame can do a basketball court – shoot, pass, dribble, defend, post-up, run the pick and roll – he can do well. That's something that only comes from innumerable hours of meticulous practice.
And it's what made his first seven years in LA so infuriating. All this work and he still had to pay homage to a giant who spent off-seasons dressing up like a genie in ridiculous Hollywood movies. A giant who, despite going on to win four championships and three Finals MVP's, unquestionably didn't take full advantage of his physical gifts.
Shaq's idea of off-season conditioning
As Kobe told a reporter before the 2003 season when asked about Shaq claiming the Lakers as "his team":
That means no more coming into camp fat and out of shape, when your team is relying on your leadership on and off the court. I have been successfully sacrificing my game for years for Shaq.
Kobe bought into the myth of the American dream – that hard work alone can get you to the very top. But no matter how hard he tried, he could never be Jordan. He doesn't have Jordan's thick frame or his "million dollar hands" (as Phil Jackson called them), which allowed MJ to establish post position and score much closer to the paint.
Kobe has to catch the ball farther away from the basket than Jordan did, so he has to take much more difficult shots. It's the main reason why Jordan was a career 49.7% shooter and Kobe checks in at 45.5%.
And as he's gotten older, he's spent more time on the perimeter, making impossible shots seem possible. A YouTube search for the phrase "Kobe Bryant amazing shot" comes up with 5,090 results.
Two of Kobe's greatest shots in one game
In fourteen NBA seasons, he's made and attempted every conceivable (and some not so) shot on a basketball court – over the backboard, falling away with three guys draped over him, sometimes without even seeing the hoop as he shot. He is probably the greatest "HORSE" player of all time.
That's what makes Kobe so compelling to watch – the degree of difficulty on the shots he takes. When they go in, it's often breath-taking. But sometimes they don't.
He'll have games like Game 7 of the 2010 Finals when he shot 6-24. And you'll think, man Kobe sure loves to take contested fade-away jumpers.
What's frustrating is that he knows better. He has one of the highest basketball IQ's in the league; he knows perfectly well that they're not necessarily the best shots to take, especially considering the level of talent around him, yet he takes them anyway.
Tex Winter, the architect of the Triangle Offense and Phil Jackson's assistant for 15 seasons, summed it up perfectly:
"He understands the game. But — and don't misinterpret this — he understands it a lot better than he plays it."
O.K., Tex, so as not to misinterpret: Are you saying that he knows the right thing to do but sometimes chooses not to do it?
"Yup, that's it," says Tex.
That's because Kobe has spent his entire career chasing a role he was never meant to play. For just as he was pushing Shaq out of LA, a new contender to the throne was emerging.
The kid from Akron, Ohio made the cover of Sports Illustrated as a high school junior. With physical gifts unseen in league history, he quickly grew into a 6'9 260 pound man.
Unlike the other preps-to-pros entrants before him, he didn't have need an adjustment period to the NBA. Despite entering in one of the most stacked drafted classes of all time, he was the runaway winner of Rookie of the Year.
He was simultaneously one of the top 5 most athletic and top 5 most skilled players in the league. He was Karl Malone with a 40' vertical and the ability to play point guard.   He didn't make game-winning jumpers; he made game-winning dunks.
http://www.youtube.com/watch?v=d1Px-jPm_TU&feature=player_embedded
LeBron's two most critical baskets — to win the game in double OT and to take the lead near the end of regulation — come directly at the rim.
In his second trip to the playoffs, he humbled the Detroit Pistons, proud champions and one of the great defensive teams of the last decade. With the series tied 2-2 and Game 5 hanging in the balance, his team gave him the ball, got out of the way and dared Detroit to stop him. He scored the Cavaliers final 25 points in a double-overtime victory.
He was destined for greatness. Even worse, he knew it. He got a tattoo of the phrase "Chosen One" on his back.

Humility was never LeBron's thing
And just like any young and future King, he became arrogant and entitled. While Scar was orchestrating a complex series of alliances with the hyenas and plotting a coup, Simba whined and pouted through the first portion of the movie, declaring mischievously that he "just couldn't wait to be King."
In 2007, Kobe joined LeBron James and the NBA's next generation of stars in the USA Olympic basketball program. To a man, they were stunned at how hard he worked.
Kobe is the hard-working kid who studied all night to get an A, LeBron the laid-back genius who never even opened his book and got the same grade. After seven seasons in the NBA, LeBron still doesn't have an effective low-post game, a deficiency that has been glaring for years.
LeBron's time in Cleveland
Simba had to be humbled and leave the Pride Lands a nobody before maturing enough to become King.  After this summer, for the first time in his career, LeBron's ascension to the throne no longer seems inevitable.
In a pre-season poll of NBA General Managers, the two-time defending MVP received one vote for MVP of the upcoming season. Kevin Durant, the fresh new face of the league, received 20.
Observers have noticed a change. He's cutting back on the elaborate celebrations of his Cleveland days. In a move fitting of Jordan, he's re-tweeted racist comments and warned that he's taken notice of all the hate he's received for taking his talents to South Beach.
Simba left the Pride Lands in disgrace, without a friend to his name. To regain his kingdom and defeat Scar, he would need the help of some new allies. He had Timon and Pumba; LeBron has Chris Bosh and Dwyane Wade.
So the 2010-2011 season begins with the Chosen One ready to claim what is rightfully his. The current ruler of Pride Rock, entrenched with a fearsome squad of his own, acts unconcerned. Game on.
The war to be a legend has just begun.
For more, check out the FanTake Blog: Get Buckets.
For LeBron James, the Summer of 2010 was supposed to be a coronation. A front-page celebration of his unique talents and a chance to relive the excitement of the college recruiting chase he never had. Instead, a career choice became a character-defining moment, and in the eyes of many, he came up short.
The "Decision" became a symbol for everything wrong with sports and basketball in general — entitled and narcissistic athletes unwilling to follow in the hard path the previous generation walked. Instead of challenging Dwyane Wade for Eastern Conference superiority, he joined him. It was something Michael Jordan never would have done.
Jordan's story is modern myth, a classic coming-of-age story set in the world of sport, full of archetypal characters and moral lessons familiar to any reader of mythology.
The young hero proves the non-believers (the coach who cut him in high school, the team who passed him in the draft) wrong, becoming the best player in the world. But before he can reach the ultimate goal (the NBA title), he has to defeat a ruthless challenger (the Bad Boy Pistons). He doesn't succeed until a wise older figure (Phil Jackson) teaches him to control his talent and trust his teammates (the Triangle offense). Unseen forces drag him away at the height of of his powers (his first retirement), but he returns humbled after a period of self-reflection (his basketball excursion) to vanquish his challengers once more (the second three-peat).
http://www.youtube.com/watch?v=hRS8QoI29wc&feature=player_embedded
But as Spike Lee tells the audience in this Air Jordan commercial, the story doesn't end there. The chosen one will one day return. Jordan's departure coincided with a dramatic decline in public interest in the sport, and the basketball community has spent the last fifteen years desperately searching for signs of his "return". No stone was left unturned — Nike and Adidas created the world of AAU basketball, reaching into middle schools to find the next great pitchman. Meanwhile the psyche and game of every young perimeter star was combed over with a fine tooth comb for similarities.
Various contenders were bandied about and dismissed. Harold Minor wasn't talented enough, Grant Hill and Penny Hardaway couldn't stay healthy, Allen Iverson wasn't committed to the fundamentals, Vince Carter just didn't want "it" bad enough. Dwyane Wade emerged for a brief moment in a memorable (though whistle-stained) run to the 2006 Finals, but his team regressed to mediocrity almost as soon as it appeared.
Kobe, with a similar frame and an eerily similar game, was the obvious choice to continue Jordan's legacy. But he seemed too calculating and almost too eager to please, never able to match Jordan's charisma while marred by a running feud with Shaq and a criminal charge in Denver. His first three championships, where he played off of a dominant center, were seen as tainted, and not as worthy as Jordan's, whose best center was Bill Cartwright.
Enter LeBron, the self-proclaimed Chosen One. A young man whose long-suffering home-town team won a lottery for the right to select him and redeem fifty years of sports misery. An unreal 6'9 250 pound tank of an athlete, simultaneously the most skilled and athletic player in the league. His 10-story mural was quickly unfurled over the the Cleveland arena; he was someone who could not just become Jordan but possibly transcend him.
His first few playoff defeats were shrugged off; after all even Jordan needed seven years to win a championship. But the last two years, with the Cavaliers putting a championship-caliber team around him, were supposed to be different. The entire league geared up for a showdown between Kobe and LeBron in the Finals, between the winners of the last three MVP's and the two most legitimate claimants to the throne. A non-existent rivalry was manufactured, replete with shoe commercials, puppets and Vitamin Water. But basketball, in the form of the Celtics and the Magic, overwhelmed narrative.
This summer, LeBron had several different avenues to pursue Jordan's legacy in free agency: finish what he started in Cleveland, play alongside a talented young supporting cast in Chicago or start over and bring a championship back to New York. When he signed with the Heat, he wasn't just choosing with Miami, he was turning his back on a search that had consumed basketball for a generation.
Now that he is playing with another superstar perimeter player who needs as many shots and touches as he does, LeBron won't be winning any more scoring titles. A Heat title won't just be his alone, it will be "shared" with Wade. LeBron might have been able to match Jordan's titles in New York or Chicago or Cleveland, but now we will never know.
That's where the overwhelming anger (outside of Cleveland) comes from. It's the sad anger of Obi-Wan Kenobi yelling at the charred corpse of what would become Darth Vader in Star Wars Episode III: "you were supposed to be the chosen one, to destroy the Sith, not become one."
http://www.youtube.com/watch?v=3dlM3sHiMT0&feature=player_embedded
Yet this quest to find the "next Jordan", for every basketball star to maximize their individual gifts, is an inherently selfish one. Maybe LeBron didn't want to spend his entire career consumed by someone else's shadow and playing in some variation of Bill Simmons' HOF Pyramid. Maybe he just wanted to win a lot of basketball games in the next few years.
"The Decision" was a subjugation of individual talent for the good of a team; all three (Bosh, Wade and LeBron) even took less money to play there. How did these become bad things?
The Jordan myth, while great for Jordan, was never great for the game. It broke up many young duos — from Kobe and Shaq to KG and Marbury. It turned the NBA from a sport dominated by teams and rivalries (the Lakers vs. the Celtics, the Bulls vs. the Pistons) into one of individual players.
The three best players on the Miami Heat will sacrifice their statistics in order to win. Their games will lead Sportscenter every night and arenas across the country will sell out to watch them play. These are fundamentally good things or the game of basketball.
By creating his own legacy instead of trying to recreate Jordan's, LeBron really might be the Chosen One after all, offering a new and more selfless path towards greatness for the next generation.
For more, check out the FanTake Blog: Get Buckets.